Chadwick Gray and Laura Spector are Austin-based photographers with a passion for two things: 19th-century masterpieces and body painting. In a project titled "Museum Anatomy," the artists combined these unusual interests into one of the most eye-catching homages to classical artwork we've ever seen.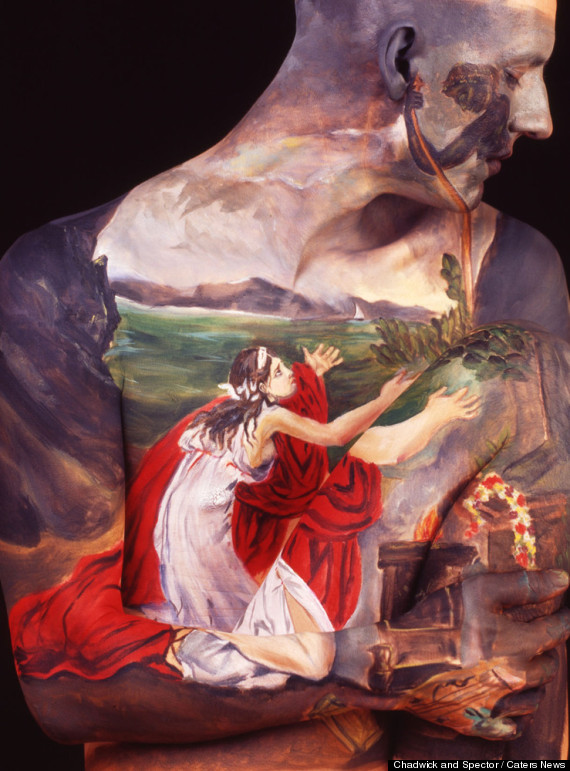 To produce this striking series of body art masterpieces, the duo used images of 19th century portrait paintings gathered from
museums across the world. Spector would project the images onto her partner's body, tweaking the perspective until they found a pose that worked especially well. She would then trace the masterpiece onto Gray using special-effects make-up, reportedly
taking up to 15 hours to finish the design
.
"The resulting photographs reveal a unification of art combining antiquity, history and technology in a contemporary context,"
the artists explained to Design Taxi.


See below for more classical body paintings and let us know what you think of this clever art history survey in the comments section.
Source: http://www.huffingtonpost.com/2012/12/17/body-painting-artists-recreate-19th-century-paintings_n_2314787.html?ir=Arts#slide=1892298